Latest WordPress update is a Privacy and Maintenance release
The European Union's General Data Protection Regulation (GDPR) takes effect on May 25. The GDPR requires companies and site owners to be transparent about how they collect, use, and share personal data. It also gives individuals more access and choice when it comes to how their own personal data is collected, used, and shared.
Master SEO with this free guide
Search Engine Land has created an excellent free SEO guide. Get help mastering SEO from the best in the feild.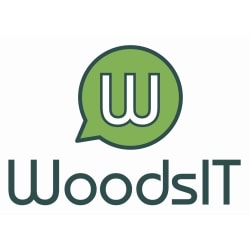 Connect with Paul Woods at WoodsIT.
For local and global solutions contact Paul Woods at WoodsIT to discuss a fully managed globally available website solution.
Contact WoodsIT on +61422438704 or visit the website.
Elastic Email Manage all of your campaigns in one place
Looking for a fully compliant marketing email provider with high free limits, Elastic Email has everything MailChimp has and more. More free emails, no limit to subscribers and it also has full SPF alignment (unlike MailChimp). Considering changing now and give your email marketing emails the best chance they have to make into your subscriber's inboxes,
Wondering about traffic optimization and/or regional traffic direction options?
If your receiving website visitors from around the world then you need to be serious about giving those visitors the best and fastest responding website you can. This can be done using the Geolocation tools and expertise offered by Constellix (and used by WoodsIT to provide the fastest user experience!).