WordPress Design Course
Run at the Innovation Hub Coffs Coast in Coffs Harbour
Do you want practical skills in building a business grade website using WordPress?
Learn more
Contact Us

Register your interest using the form below now
Core Course Subjects include
Selecting a web hosting provider
Registering a domain name
Web hosting account (and domain) configuration/setup
Downloading and installing WordPress
Review and purchase of commercial grade template
Installation of website template and plugins
Using and installing design layouts
Design a number of pages (as required): home, contact, gallery, products, services, etc pages
Setup Google Analytics, Google Webmaster Tools and Google Webmaster Console (require to install Google Maps on your contact form)
Create a newsletter (optional) free using best practice to ensure your newsletters get through and not end up in the spam folder!
Connect social media accounts (optional) – connect the power of social media to your website
All participants receive
Three months free website hosting on the WoodsIT fast Amazon Web Services (AWS) web servers (worth $150)
Free sub-domain on the woodsit.com.au domain – note I will show you how to migrate your website to your own server and using your own domain
Help to register your own domain – either .com.au (business name and ABN required) or .com (if available)
While on the WoodsIT web servers you have full free access to our commercial themes, plugins and protected by our world-class security – worth over $200 a year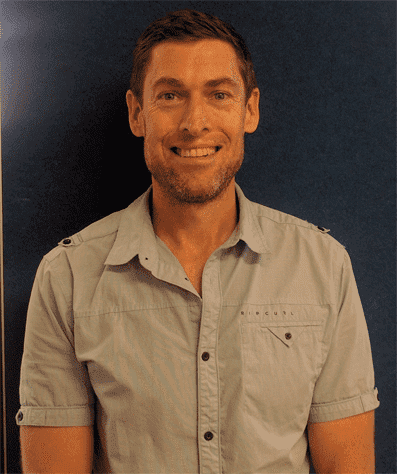 About Paul Woods, course creator and presenter
Paul's qualifications include the Bachelor of Applied Computing (Southern Cross University, 2006), Diploma of Systems Administration (North Coast Institute of TAFE, 2005) and Certificate IV in Training and Assessment (Save Training, 2017).
Current employment includes client support officer for Southern Cross University, an associate lecturer with the School of Business and Tourism, information technology teacher for North Coast TAFE (teaching web design, social media, advanced website and database programming), system support officer with TAFENOW and operates a specialised web hosting firm offering managed WordPress/website website hosting called WoodsIT.
Since 2006 Paul has been employed as Marketing and Information Technology Projects Manager with a medium sized Coffs Harbour medical company and various roles with Southern Cross University Technology Services such as; Desktop Support Services, Database Administration and Systems Support Officer on both the Coffs Harbour and Lismore campuses. Paul has also been employed as a casual lecturer for the School of Business and Tourism teaching Computing Project I and II, Computer Control Audit and Security, Electronic Commerce Systems Web Development I and II, Principles of Programming and Interactive Multimedia I.
About Innovation Hub Coffs Coast
The Innovation Hub Coffs Coast's mission is to provide businesses in this region a place to foster entrepreneurship, be innovative, create new knowledge and engage with new smart technologies.
The centre can assist mostly high tech or professional services businesses with low rent accommodation, networking and other business support. The centre also contains Coffs Harbour's coworking space with 10 desks/locations available.
Visit the Innovation Hub Coffs Coast and take your business to the next step.
These small business courses are run with the assistance, business and marketing support of the Innovation Hub Coffs Coast.