Webinar device sound check tests and tips
Undertake these 6 tips to ensure your headset, speakers, mic and computer are ready for your upcoming webinar.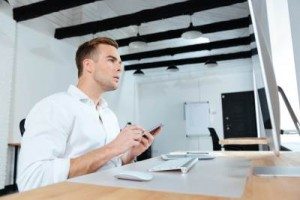 Tip 1:
It is recommended you use a headset (a headset has headphones and a mic) or headphones.
Tip 2:
Use a modern headset which uses USB. These are easy to install and are "plug and play" on modern Windows operating systems (such as Windows 7, 8.1 and 10).
I recommend and use the Microsoft LifeChat LX-3000 headset which can be purchased from many local technology suppliers such as Staples, Officeworks, Kogan and JB Hifi.
Tip 3:
Step 1: Plug in your headset then right click on the speaker image on the bottom right of your computer screen (down by the time) and select "playback devices":
Do you see your headset there? If you have purchased a Microsoft Lifechat headset you will see that text there.
If you it is the first time you have plugged in your headset (be it a Microsoft Lifechat or other headset/headphone) close the dialogue box, wait 2 minutes and open it again. Close it by clicking the "cancel" button. Go back to Step 1.
Step 2: If you see your headset there in the list, click "Set Default".
By setting your headset as default that means in the future it will just work when plugged in. When you pull it out other sound devices will work (like your computer's inbuilt or external speakers). But when you plug it back in it will just work again.
Tip 4:
Not all computers have inbuilt speakers, if viewing playback devices show a speaker device with a green tick does not necessarily mean they exist. If no sound can be heard there is a good chance your computer has no speakers and you will either have to call into the webinar or use a headset.
Tip 5:
Be prepared! Use this website to test your microphone and speakers:
Click on start recording (if you see a permissions window pop up allow your browser to access your microphone).
On the next screen say something (like testing 1,2,3) and then click stop:
Then on the next screen click the "play button":
If all has been installed and selected correctly your voice will have been recorded and you would have heard it.
If any further help is required at the time of the Webinar please call Paul Woods on 0422 438 704.
Extra Tip 6:
Feeling brave, why not take your webinar experience outdoors!